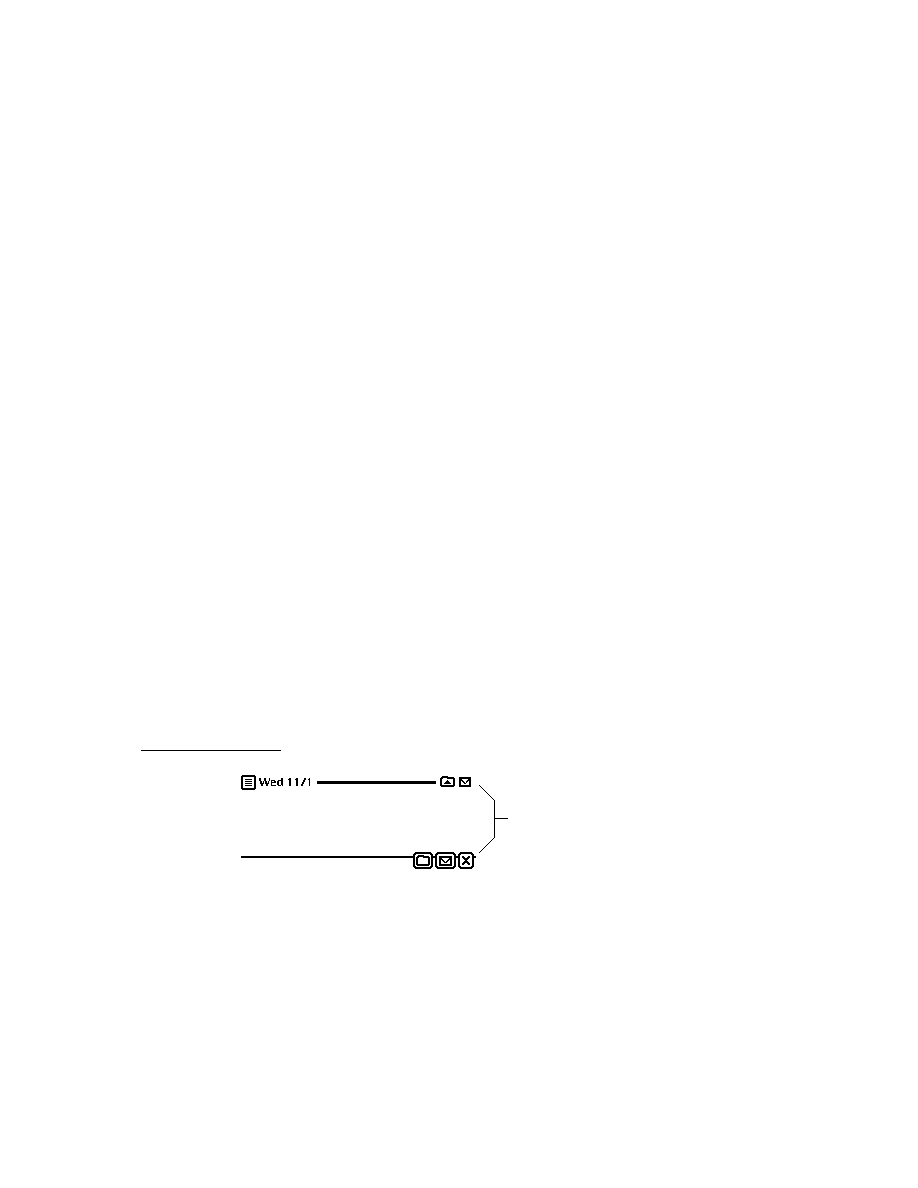 C H A P T E R 1
Overview
1-12
Communications Services
The communication architecture is flexible, supporting complex communication
needs. The architecture is also extensible, allowing new communication transport
tools to be added dynamically and accessed through the same interface as existing
transports. In this way, new communication hardware devices can be supported.
The Newton communications architecture is illustrated in Figure 1-2.
Figure 1-2
Communications architecture
Figure 1-2 shows four unique communications interfaces available for you to use:
routing interface
endpoint interface
Hardware devices
Communication tools
NewtonScript
Transport
Application
Routing interface
In/out box
Transport interface
Endpoint object
Endpoint interface
Low-level communications system
Serial
Modem MNP
IR
FAX
ATalk
...
Modem Radio Keybd GSM CDPD
...
...